ADBLOCK FOR
iOS
Works with any iOS app, on both Wi-Fi and Cellular.
one swipe
to block them all.™
Block ads on iOS.
Inside any app.
On iOS 10 or newer.
Supports all 64-bit devices.
It's as simple as that.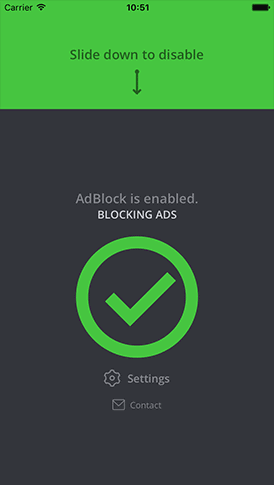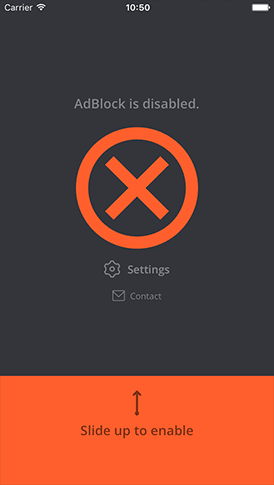 Annoying ads interrupting you
in apps and games?
You see tons of ads instead
of valuable content?
You are tired of accidental clicks
while playing games and browsing the web?
Removes banners, pop-ups
and video ads in 99% of iOS apps
Works on both
Wi-Fi and Cellular
Blocks user trackers
to protect your privacy
Scroll down to
block ads Scroll up to
unblock ads